For Architectural Visualizers, Filmmakers & World Builders:
Make Unreal Engine 5 Stress Free!
Learn how to create immersive & interactive experiences in Unreal Engine 5 with industry experts. 
Courses & Training
Unreal Engine 5 Training For Professionals, Students, and Enthusiasts.
Start learning Unreal Engine 5 with Yahiya Jasem and our community of Unreal Engine professionals. Through video tutorials, online classes & unreal resources created for Architectural Visualizers, Filmmakers & World Builders.
Online Classes
Learn from the comfort of your home in the time zone most suitable for your schedule.
Hybrid Courses
The choice is yours on how you wish to join the training. You will have access to on-demand videos & Live classes.
3D Assets & Content
Get access to VR Division's growing library of 3d assets, materials, scenes to support the production of your projects.
Exclusive Events
Challenges, Q&A Sessions & Specialized training, exclusive to our VR Division long-term members
UE5 Comprehensive Training for Professional Architects & 3D Designers. (New)
Whether you use SketchUp, 3Ds Max, Revit, Rhino, Blender, or C4D and looking to learn Unreal Engine 5 for your projects. this comprehensive training program is designed to equip you with the skills to create and collaborate on projects using Unreal Engine 5. Pre-Sales are now open!
Learn More
Digital Architecture & Building the Metaverse
In collaboration with xSPECTAR in our first world-building challenge and our search for talented individuals in building virtual spaces, We're doing a live workshop in design, and unreal engine. where we talk about digital architecture, brand virtualization, and its role in the metaverse.
In this workshop, we will go from concept to a finished interactive virtual space
Learn More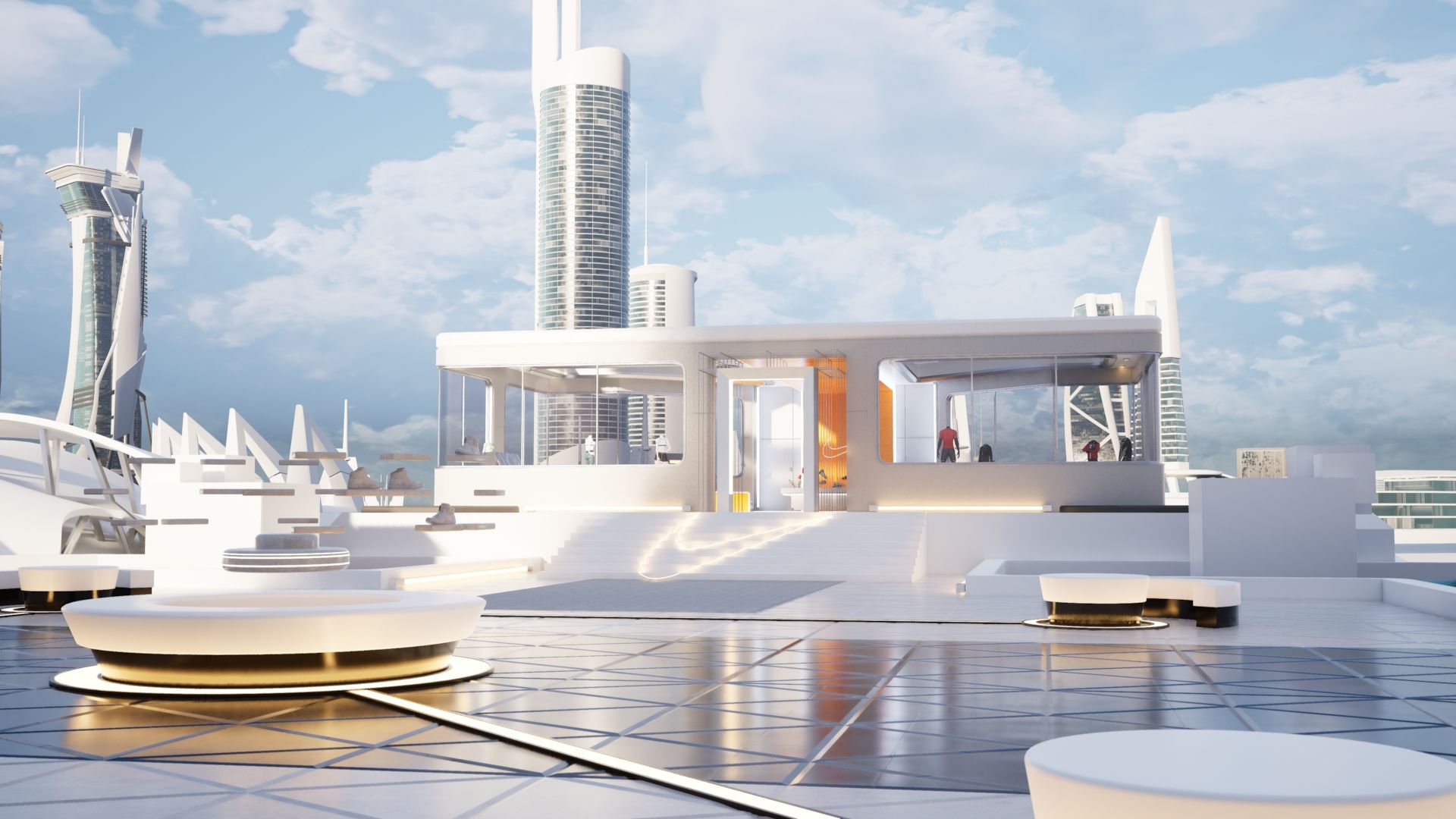 Learn Unreal Engine 5 With An Authorized instructor.
We're here to support you in your journey to be successful in Unreal Engine 5, and master this powerful tool. From designing immersive virtual environments to building game environments, Unreal Engine can unlock a world of possibilities for your business or career.
My journey with Unreal Engine began in March 2015, and since then, I've worked on a variety of projects across industries.
Today, We are here to share our expertise with you and help you create your own projects in Unreal Engine 5.
Don't wait to start your journey with Unreal Engine.
Start Learning Unreal Engine for Free!
Unreal Engine Short-Term Courses
Harness the power of Unreal Engine with authorized trainers, If you're wondering how Unreal Engine and real-time applications are being deployed in industries. you're in the right place.
Duration of each course: 3 hours.
Open to all Students, academic and Industry professionals
Introduction To Unreal Engine & Epic's Eco-System
Data Pipelines & Asset Preperation
Materials & PBR Workflows
Introduction to 3d modeling in Unreal
Introduction to World Building
Unreal Engine Live Training Starts Soon!
Don't Miss Out on the Latest Unreal Engine 5 Developments
Subscribe to VR Division's Newsletter.